In 1943, Selma (Hortense) Burke became the first black sculptor to design a U.S. coin. She won a competition to design the portrait of President Franklin D. Roosevelt on the dime.
Prolific in stone and wood, Burke's work is in many museum, university, and community collections. Along with making art, she was extremely involved in teaching art. She wanted children to have opportunities that had not been available to her as a child. The recipient of numerous awards and honorary degrees, she has had streets named after her, and both Pennsylvania and North Carolina have proclaimed a "Selma Burke Day" in her honor.
Burke always worked in a representational manner, with her noncommissioned, personal works more emotive than her portrait busts. She described herself as the "people's sculptor" creating many pieces of public art from Martin Luther King, Jr., John Brown, Booker T. Washington, Wendell Willkie, Charles Schwab, and Mary McLeod Bethune. In 1979 she earned one of the first Annual Women's Caucus for Art Awards along with Alice Neel, Isabel Bishop, Louise Nevelson, and Georgia O'Keeffe.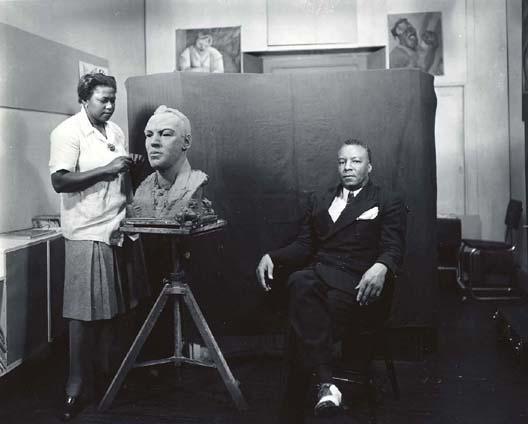 "Among the controversies surrounding the Roosevelt dime, there has been the long-standing allegation that engraver John R. Sinnock copied or borrowed the Roosevelt profile from a bronze bas relief of FDR created by sculptress Selma H. Burke for the dime's obverse."
Let us know what you think of our stories by leaving a comment.