Charles Hobson wanted to bring that community and residential feeling to the screen with "Inside Bedford-Stuyvesant," which premiered in April 1968. The public affairs television program, which aimed to capture a realistic portrait of the neighborhood that countered negative stereotypes in the wake of local riots in 1964. A first of its kind in the United States at the time, a television series specific to African-American audiences.
Hosted by Jim Lowry and Bed Stuy resident and actress Roxie Roker, each episode, combined on-the-street reporting with interviews, performances and community forums that were directly pitched to local issues, all presented with casual intimacy.
On "Inside Bedford-Stuyvesant", Hobson captured his neighborhood in black and white — local celebrities, activists, musicians, and regular residents all made appearances on the weekly show. The program ran for two years, and afterward, Hobson moved on to produce the shows, "Black Journal" and "Like It Is".
Hobson also has received multiple awards for his work in film. He has been awarded an Emmy, the Japan Prize 'Special Citation,' and the Golden Eagle Award from the Council on International Nontheatrical Events. Millimeter magazine has ranked Hobson as one of the fifty top producers in the film and television industry, and, in 2010, he was named a Black Media Legend by the McDonald's Corporation. Hobson has served on the boards of the America the Beautiful Fund, the National Black Programming Consortium, and the Museum of Modern Art.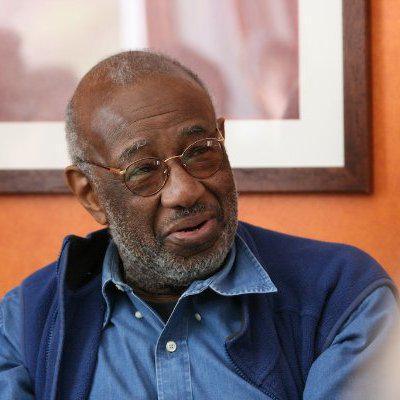 "One of Hobson's favorite pieces was an interview with an old retiree known around the neighborhood for his love of music who, unbeknownst to the crew, turned out to be the composer Eubie Blake, who co-wrote "Shuffle Along," one of the first Broadway musicals to be written and directed by African-Americans."
Let us know what you think of our stories by leaving a comment.