Horacio Rivera, Jr., was the first Puerto Rican four-star admiral and second Hispanic to rise to full admiral, was born in Ponce, Puerto Rico, where Rivero received his primary and secondary education in the public schools of San Juan, Puerto Rico.
In 1927, at the age of sixteen and at a height of just over five feet (the navy waived its height requirement for him), Rivero entered the Naval Academy; he graduated in 1931 with distinction, ranked third in his class of 441. While at the Academy, Rivero's oversized jumpsuit hung on his diminutive frame, making it difficult for an instructor to read his name. The officer gruffly asked Rivero if his name was "Rivets," which became his nickname during his years of service.
In addition to the Distinguished Service Medal with two Gold Stars, the Legion of Merit with Gold Star, Bronze Star Medal with Combat "V," and the Navy Commendation Medal, Admiral Rivera has the American Defense Service Medal; Asian-Pacific Campaign Medal; American Campaign Medal; World War II Victory Medal; National Defense Service Medal with bronze star; Korean Service Medal; and the United Nations Service Medal. Admiral Rivera has also been awarded the Order of Abdon Calderon from the Republic of Equador and the Order of Merito Naval from the Republic of Brazil.
"the passing of Admiral Rivero closes a brilliant chapter of Puerto Rico's military history. Admiral Rivero epitomized the dedication, commitment and loyal service of Puerto Ricans to our Nation. He will be missed, his service honored and his legacy remembered."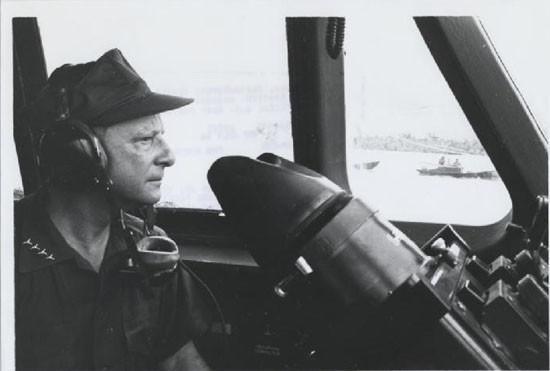 Let us know what you think of our stories by leaving a comment.