On May 7, 1878, the fire escape ladder was patented by Joseph Winters. Joseph Winters invented a wagon-mounted fire escape ladder for the city of Chambersburg, Pennsylvania.
Buildings were being built taller and taller in American cities in the late 19th century. Fire crews at that time carried ladders on their horse-drawn fire engines. These were usually normal ladders, and they couldn't be too long or the engine wouldn't be able to turn corners into narrow streets or alleys. These ladders were used to evacuate residents from burning buildings as well as to give the firemen and their hoses access.
Winters thought it would be smarter to have the ladder mounted on the fire engine and be articulated so it could be raised up from the wagon itself. He made this folding design for the city of Chambersburg and received a patent for it. He later patented improvements to this design. In 1882 he patented a fire escape that could be attached to buildings. He reportedly received much praise but little money for his inventions.
A historic marker was placed in 2005 at the Junior Hose and Truck Company #2 in Chambersburg, Pennsylvania noting Winters' patents for the fire escape ladder and hose conductor and his work on the Underground Railway. It lists his dates of birth and death as 1816-1916.
"Winters wrote a song, "Ten Days After the Battle of Gettysburg," and also used that as the title for his lost autobiography."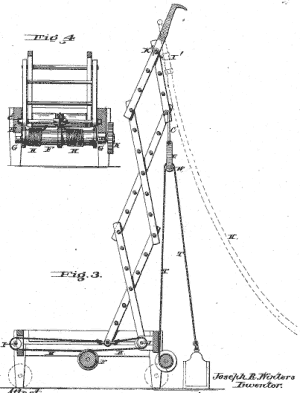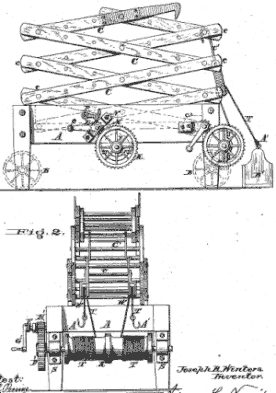 Let us know what you think of our stories by leaving a comment.