Born around 1753 in Gambia or Senegal, West Africa, Phillis Wheatley was captured by slave traders and brought to America in 1761. Upon arrival, she was sold to the Wheatley family in Boston, Massachusetts. Her first name Phillis was derived from the ship that brought her to America, "the Phillis." Wheatley not only mastered English but Latin and Greek as well.
Despite spending much of her life enslaved, Wheatley was the first African American to publish a book of poems.
By the time she was 18, Wheatley had gathered a collection of 28 poems for which she, with the help of Mrs. Wheatley, ran advertisements for subscribers in Boston newspapers in February 1772. When the colonists were apparently unwilling to support literature by an African, she and the Wheatleys turned in frustration to London for a publisher.
Wheatley's poems reflected several influences on her life, among them the well-known poets she studied, such as Alexander Pope and Thomas Gray. Pride in her African heritage was also evident. Her writing style embraced the elegy, likely from her African roots, where it was the role of girls to sing and perform funeral dirges. Religion was also a key influence, and it led Protestants in America and England to enjoy her work. Enslavers and abolitionists both read her work; the former to convince the enslaved population to convert, the latter as proof of the intellectual abilities of people of color.
In 1778 she married John Peters, a free black man who eventually abandoned her. Though she continued writing, fewer than five new poems were published after her marriage. At the end of her life, Wheatley was working as a servant, and she died in poverty.
"Remember, Christians, Negroes, black as Cain, /May be refin'd and join th' angelic train."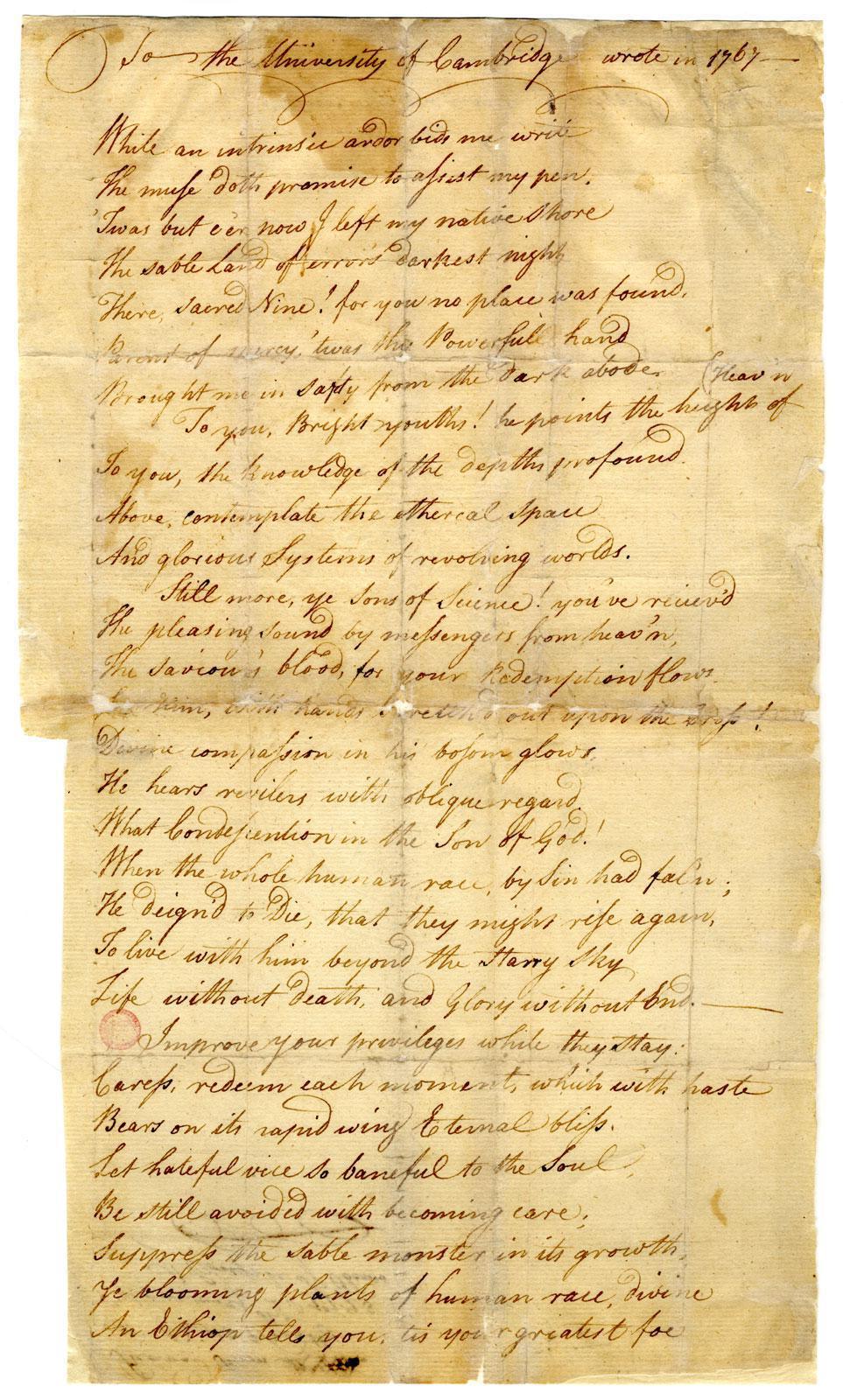 Let us know what you think of our stories by leaving a comment.